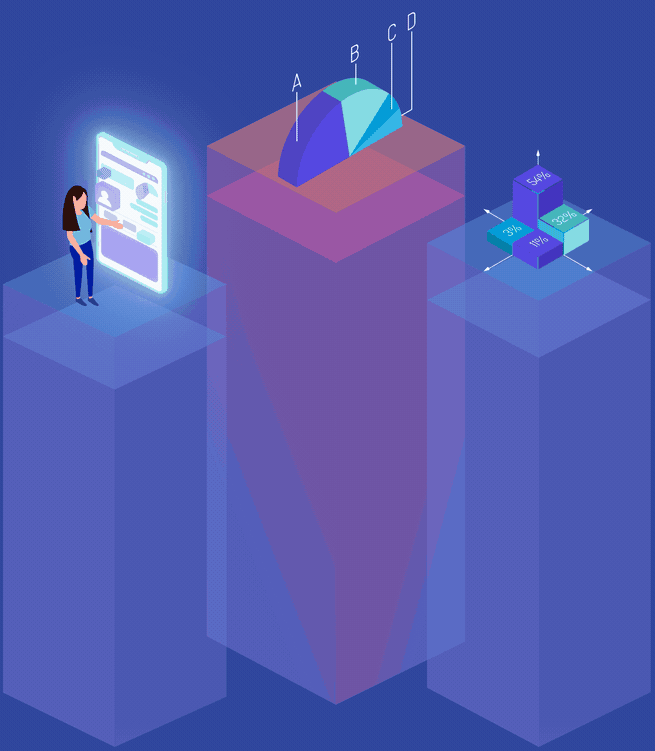 Infographic Design for All of Your Marketing Collateral
Infographics perform especially well because your target audience would rather consume graphical representations of data than to read text-heavy documents. Let BreezeCopy help you articulate heavy topics in an easy to understand and enjoyable infographic. We also integrate beautiful isometric designs into other collateral like one pagers, data sheets, and more.
Modern infographic design
One pager and data sheet design
eBook and brochure design
Isometric and minimalist art styles
Why Outsource Inforaphic Design Through BreezeCopy?
Technology and cybersecurity designers
All of our graphic designers are passionate about technology and cybersecurity. This means that you'll receive designs that resonate with your audience because we speak the same lingo and we understand their buying journey and industry. We love to design graphics about information technology, managed IT services, cloud, IoT, mobile apps; and security topics like identity, zero trust, SIEM, endpoint management, and managed security services.
A variety of infographic formats
Our infographic design experts help you drive business results with modern illustrations in a variety of art styles. We integrate infographic design into your marketing collateral like one pagers, data sheets, eBooks, solution briefs, brochures, and more.
All of our infographics are custom-designed and catered to your target audience, available in a variety of high quality art styles. Our niche in technology and cybersecurity means that you'll receive work that's done right the first time and with minimal need for revisions. Beware of cheap infographic providers that use templates and overutilized stock images that may cost you more time, money, and headaches in the end.
Infographics that convert
Infographics help articulate a complex subject while sustaining the attention of your audience. Graphical representations of data increase the memorability of information, helping your audience to remember your company and solution. 90% of information transmitted to the brain is visual, and is processed 60,000 times faster in the brain than text. Well-designed infographics are more share-worthy and can go viral, so it's a no-brainer to leverage infographics in your content strategy.
Forever relevant with source files
We strive to be the best value for your marketing dollars, and one of the ways we do that is by providing source files with our design work. This means that your infographics can be made relevant forever by tweaking the graphic files as you please. Simply update the text in your file to reflect any required changes. We like to help you save money.
Impactful infographics that convert
Our best selling solution, technology and security companies love our highly detailed infographics. Our designs perfectly illustrate graphical representations of your data to convert your audience into customers. Request samples of our work today to see how our marketing collateral creations with integrated infographics will differentiate your company from competitors.