TECHNOLOGY LEAD GEN and CONTENT MARKETING
Break through the noise and get more quality leads
Are you finding it increasingly challenging to generate inbound leads?
Customers purchase from people they know, like, and trust, so how are you overcoming this hurdle to land net new clients?

Here's how content can fill your inbound leads funnel.

✓ Content marketing helps you be perceived as a thought leader by your target audience, which builds their

trust

.

✓ It also directs more organic traffic to your website, boosting your

brand awareness

.

✓ Add personality to your content, which helps you become

liked

in the industry.
How about outbound leads?
When done correctly, lead generation will fill your outbound leads funnel. However, it can take eight touches to reach a prospect, while many reps give up after one or two attempts.

Leverage BreezeCopy's proprietary prospecting platform to schedule sales appointments for your business. We create and execute cold outreach campaigns that utilize email, telephone, and social. Contact us to learn more.
What Our Clients Say About BreezeCopy
"It was a pleasure to work with BreezeCopy on our explainer video. Chris was very helpful, quick to respond and shared great insight to ensure that we were getting our message across in the video. The team did a great job translating technical jargon into easily digestible sound bites and were always receptive to our feedback and changes. They also managed to choose the right graphics with very little input from us. It really was a breeze!"
"I used the team at BreezeCopy to help launch a cybersecurity content strategy for a company that was 27 years old. They were helpful in developing articles that increased traffic and SEO to our website, with a focus on general cybersecurity topics such as incident response, ransomware, and cyber attacks across industries. I appreciated their professionalism, responsiveness, and the ability to take constructive feedback to make changes based on my direction. I really enjoyed working with the team at BreezeCopy.
"I hired BreezeCopy to work on the creation of a video promoting one of our new services. My industry is very niche in IT and since they have technical and IT expertise it was so easy to get my ideas across. They wrote our script very quickly and it was on point. I got my video quickly and I must say that we are very happy. Our Account manager was very reactive, super professional and easy to work with, thank you Chris for making this project so easy. I recommend BreezeCopy for any company specialized in tech and IT."
Ready to Level Up Your Inbound Leads Initiative?
Explainer videos increase conversion rates on websites by 15% to 20%, and deliver your value proposition in a way that's easy to understand and retain by your audience.

With a variety of high-converting video art styles, including 3D, isometric, 2D, motion graphics, and whiteboard, BreezeCopy has the perfect video solution to maximize your website conversion rates.



Starts at US $1,800


Explore
Many technology companies are using outdated designs for their marketing collateral, resulting in text-heavy and uninteresting content. Utilize this opportunity to stand out by evolving your marketing collateral with creative designs that leverage graphical representations of data to maximize your ROI.

Get an edge over your competitors by enhancing your data sheets, one pagers, eBooks, case studies, and brochures with custom infographic designs.



Starts at US $1,000


Explore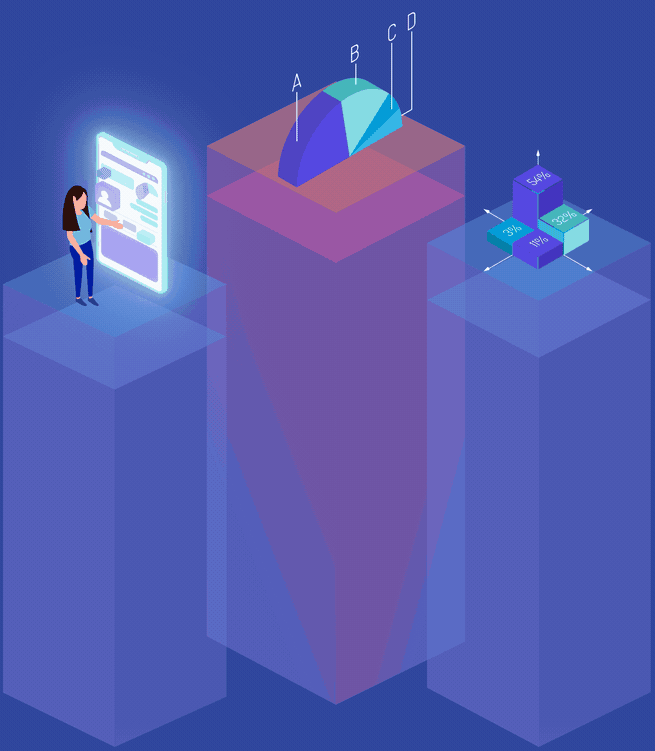 Improve your organic traffic and conversions with well-researched copy that's relevant, concise, and positions your brand as a thought leader.

It's important to have your content written by SEO-trained humans rather than by artificial intelligence (AI), because AI-generated content is easily detected and may damage your brand's reputation.

Let BreezeCopy's SEO-trained technology copywriters write your blog articles, white papers, eBooks, and website content that resonate with your audience.



Starts at US $500


Explore
Technology Companies We Serve
IT infrastructure
Servers
Storage
Networking
Network Security
Virtualization
Internet of Things (IoT)
Hyperconverged Infrastructure (HCI)
Business Continuity / Disaster Recovery
Managed IT Services
Identity Management
Access Management
Security Information & Event Management (SIEM)
Zero Trust
Cloud Security
Endpoint Management
Encryption
Extended Detection and Response (EDR)
Managed Detection and Response (MDR)
Managed Security Services
Cloud Computing
Cloud Storage
Software-as-a-Service (SaaS)
Infrastructure-as-a-Service (IaaS)
Platform-as-a-Service (PaaS)
Private Cloud
Hybrid Cloud
Multicloud
Cloud Security
Analytics & Big Data
Artificial Intelligence (AI)
Machine Learning (ML)
Geographic Information System (GIS)
Business Intelligence (BI)
Customer Relationship Management (CRM)
Asset Management
Blockchain
Automation